Water Damage Morrisville NC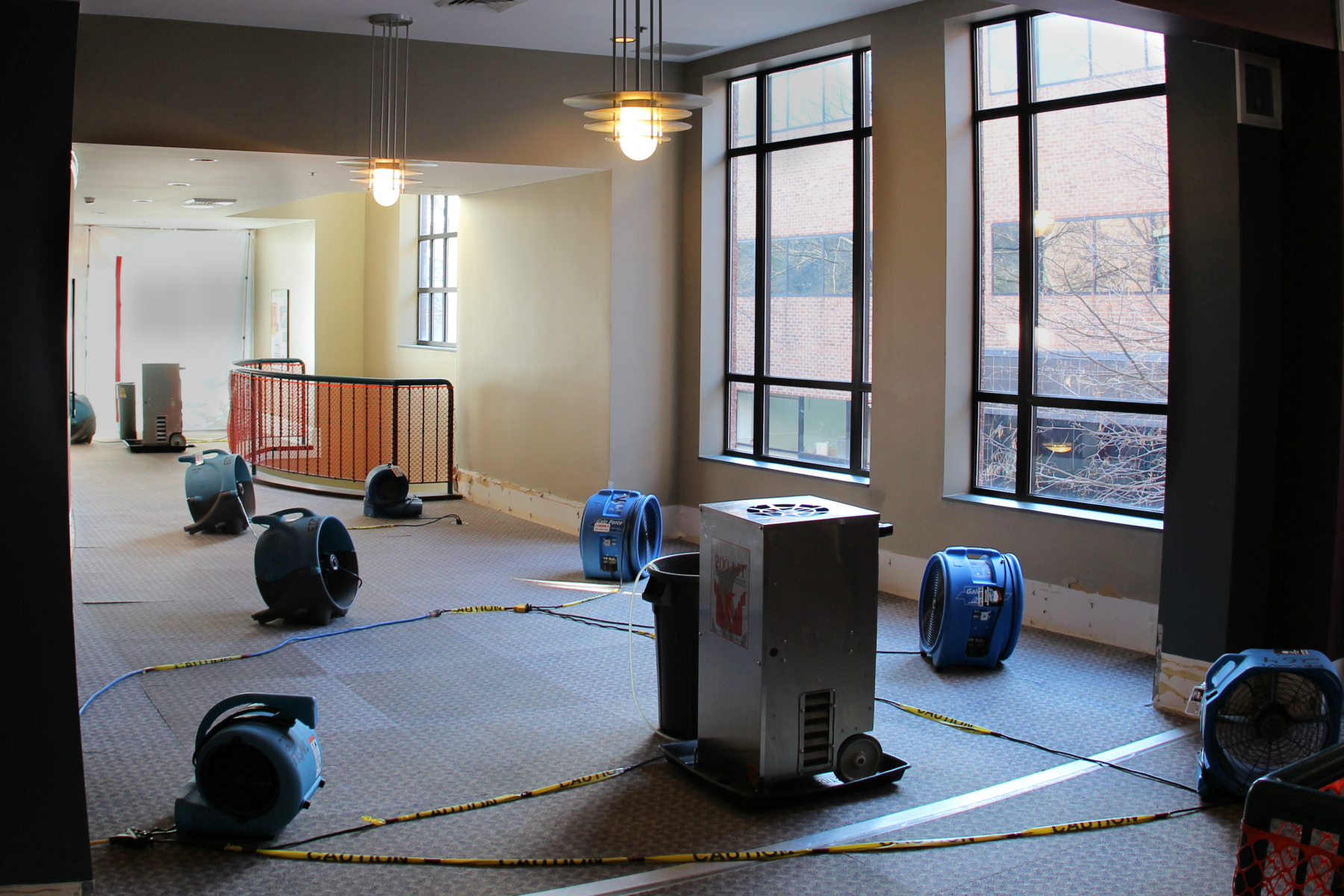 Professional Restoration Services experts are there for you any time water damage in Morrisville NC happens. We are certified and well-trained to perform water repairs to the best standards.   
Water damage of some kind is one of the most common types of household emergencies, which make about 20% of all insurance claims. Whether it's a broken pipe, a sewage backup, a leaking roof or major flooding – we are ready to take care of any water damage Morrisville citizens face.  
Who To Call
Water damage may cause a range of secondary damage, including warping and swelling of floors and furniture, weakening of the house structures, and mold growth. These effects may be prevented if immediate professional water damage restoration takes place. In case of water damage emergency, find local IICRC-certified restoration experts that can arrive at your place within just a few hours.
Water Removal Services
Specialists use many specific words to describe water restoration processes: water damage mitigation, water extraction, drying, dehumidification, water removal, water cleanup. Basically, anyone finding water damage in his home just wants the water to be removed and the damaged property to be restored.     
Water removal involves eliminating any excess water found in the building:
Pumping out freestanding water;

Extracting water from carpets, pads and upholstery;

Full drying of contents and structures to mitigate potential microbial growth;

Locating and handling hidden pockets of water using special equipment;

Dehumidification (removing water from the air).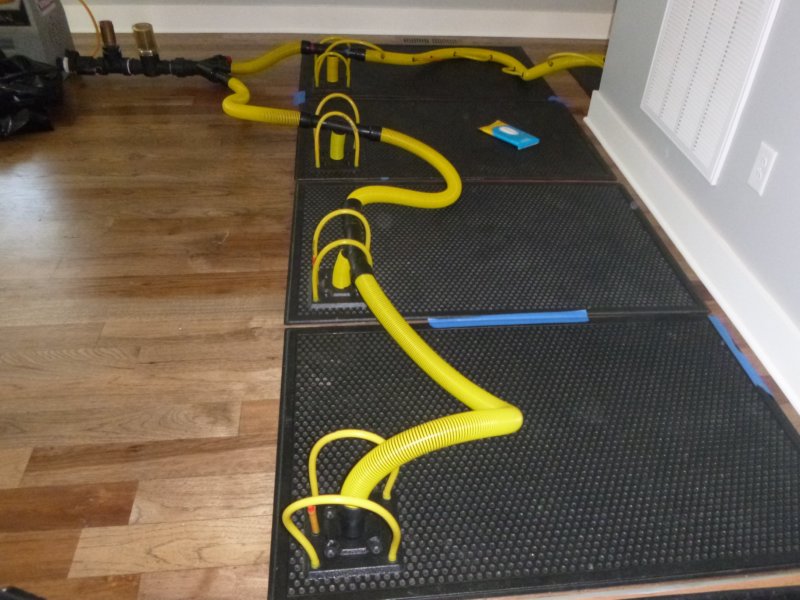 Water Cleanup Process
Cleanup of the water damage by PRS experts takes 6 consecutive steps:
Step 1: Immediate Response
We operate 24/7 and respond immediately to all water damage Morrisville emergency calls. We immediately collect the crew and send it to start water restoration in your home. Meanwhile, we advise you what to do to ensure your safety and minimize the damage.
Step 2: Inspection and Assessment
PRS experts inspect the premises to assess the extent of water damage and develop the best possible water restoration plan. We discuss with the hosts their insurance policy and help them make a claim.
Step 3: Water Extraction
When dealing with high-level water, we use subversive pumps for continuous pumping. Efficient water removal is also performed with the help of truck-mounted and portable extraction units. Our professionals use infrared cameras to find and thus extract water hidden behind walls and ceilings.
Step 4: Drying and Dehumidification
After the majority of water is extracted, the surfaces, structures and contents are still saturated. We monitor moisture levels of floors, walls and furniture and use industrial-grade dehumidifiers to prevent swelling and warping. High-speed air-movers make any remaining moisture evaporate.  
Step 5: Cleaning
We use various types of cleaning to return furniture, upholstery and other restorable items to their previous glory. This may include dry and cleaning, abrasive cleaning, spraying, wiping and much more. Persistent odors that remain after flooding and water damage is eliminated with the help of air scrubbers and fogging equipment.
Step 6: Repairs
Professional Restoration Services experts complete all the necessary repairs. In most water damage in Morrisville NC cases, we carried out removal and installation of drywall, repaired hardwood and reinstalled carpets, and repainted affected rooms.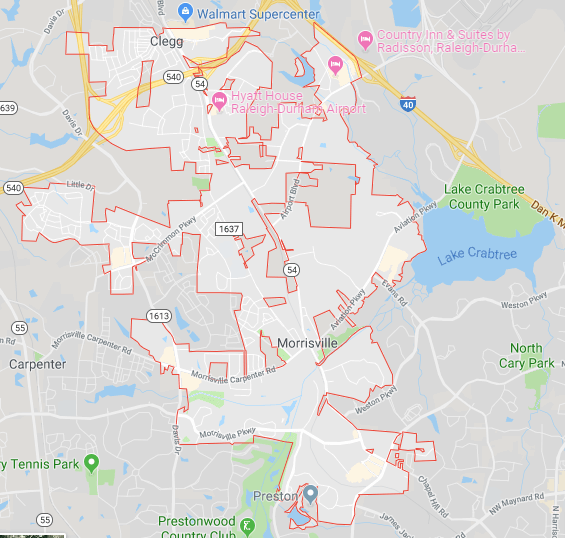 Morrisville, NC
Morrisville is located mainly in Wake County of North Carolina. The city was named after its generous benefitiator, Jeremiah Morris, in 1852. History lovers may recall this town by the Batter of Morrisville or Battle at Morrisville Station of 1865 between the United States cavalry and the Confederate troops. Citizens and visitors of the city may find out more about the event the history of Morrisville at large visiting The History Center in the city's Town Hall.